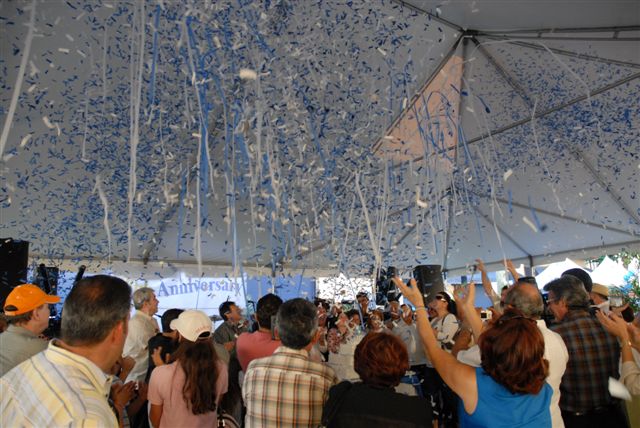 We can provide you with different styles of Confetti shots, from simple cannons to big blowers for large events. The pictures and videos below are some examples of the many purposes streamers can be used for. From large sporting events to concerts to weddings & corporate parties, therefore we have all that you need for the perfect celebration. They both give a great festive beginning or end to your event and they're available for rental and installations.
CONFETTI CANNONS
This effect gives you single confetti or streamer shots and it's perfect to make announcements or entrances.
CONFETTI BLOWERS
These devices blow confetti or streamers continuously. Confetti Blowers are great for concerts, parades, outdoor and big events in general.